by Brandon
(Canonsburg pa)
Have a new issue with my p185.
It'll run for about 4-5 minutes then shut down, no bogging, no lights or even warning signs. Try to start it back up and it acts like a dead battery, put a jump pack on it and fire right back up.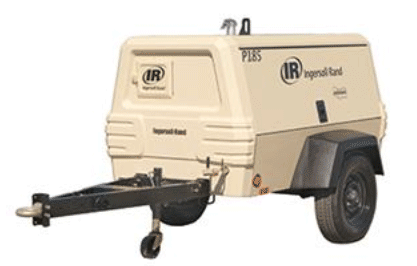 Oils are good
Filters have less than 50 hours
Battery is fresh
Alternator is fresh
I'm completely stumped.
__________________________
P-185 stalls
by: Doug in s.d.ca.
If you connect the booster directly to the battery cable clamps when it starts, then that suggests the battery cables are not making good contact with the battery terminals. Try cleaning.
That may not relate to the stalls, or it might – but that's where I'd start.
Let us know if that made any change, will you?
Existing Ingersoll Rand P185 tow behind compressor pages:
---
New comment? New question? Please add it here along with photos to help others help you with your compressor and equipment problem!