This page will provide you with as much relevant information as possible about Hydrovane air compressors, where you can seek help, download manuals, and navigate existing problems and solutions available on this site.
Table of Contents
Hydrovane Information
Hydrovane air compressors, as their name suggests, are Vane type air compressors and are manufactured by Hydrovane of the UK. The origin of Hydrovane air compressors dates back to the 1940s.
The actual manufacture of the actual Hydrovane air compressor line started in the 1960s. Over the years Hydrovane was acquired by other companies, including Compair, and then Compair too was acquired by Gardner Denver, that acquisition took place in 2008.
The Hydrovane compressors are, with regular maintenance, long-lived and provide a competitive source for compressed air for the industry. Entitled 'Hydrovane: one solution, all you need,' the guide considers how different compressor technologies can impact the cost of ownership, and how choosing the right model can help businesses to ensure a reliable, efficient, cost-effective, and high-quality supply of air.
Hydrovane Contact Information
The best way to contact Hulk is to visit the contact us section of their website and fill out the form. If you'd prefer, you can follow the link to their support page to chat with them online or you can use the following details.
The head office for Hydrovane air compressors is:
Gardner Denver Ltd.
Claybrook Drive
Washford Industrial Estate
Redditch, Worcestershire B98 0DS
United Kingdom
Telephone + +44 (0) 1527 838200
Fax: + 44 (0) 1527 521140
E-mail: [email protected]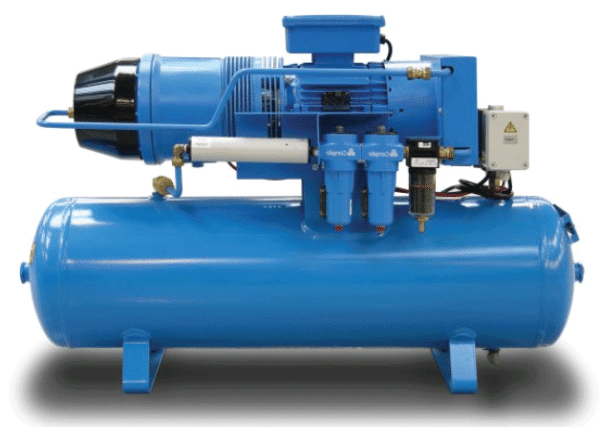 In North America, users of Hydrovane air compressors can contact the North American headquarters for assistance at:
Hydrovane Industrial Products
1800 Gardner Expressway
Quincy 62305
United States of America
Tel: 800 372 2222
Fax: 217 228 8247
Web: www.hydrovaneproducts.com
Hydrovane Air Compressor Manuals
If you're struggling to locate your Hydrovane air compressor manual, the best place to find it is by visiting the support page of their website where you can leave your request and a Gardner Denver representative will hopefully return your message with an attached manual.
If you have a digital version of any Hydrovane manuals and want to share it, you can upload the .pdf to me via the form at the bottom of this page.
Hydrovane Air Compressor YouTube Videos
I have picked out a couple of YouTube videos providing you with more information on Hydrovanve air compressors, test running them, building pressure, and repair!
Hydrovane Air compressor Troubleshooting, Problems & Fixes
Have an issue with your Hydrovane air compressor? Looking for Hydrovane air compressor parts?
After reading the existing questions and answers as you scroll down the page, and maybe even review the general air compressor troubleshooting page (which offers solutions to many common air compressor problems) if you do not find your answer, then post a question.
To help others that might be having the same type of problem with their Hydrovane Air Compressors as you may be having, please add your comments to any existing post using the comments link. If you have a digital format of a Hydrovane air compressor manual to share, please contact me via the contact page!
We all thank you for sharing your Hydrovane air compressor knowledge.
Existing Hydrovane Air Compressor comments:
---
If you have any questions about Hydrovane compressors then please leave a comment below with photos if applicable to help others respond to you!