Hydrovane air compressors, as their name suggests, are Vane type air compressors and are manufactured by Hydrovane of the UK. The origin of Hydrovane air compressors dates back to the 1940's.
Actual manufacture of the actual Hydrovane air compressor line started in the 1960's. Over the years Hydrovane was acquired by other companies, including Compair, and then Compair too was acquired by Gardner Denver, that acquisition taken place in 2008.
The Hydrovane compressors are, with regular maintenance, long lived and provide a competitive source for compressed air for industry.
The head office for Hydrovane air compressors is:
Gardner Denver Ltd.
Claybrook Drive
Washford Industrial Estate
Redditch, Worcestershire B98 0DS
United Kingdom
Telephone + +44 (0) 1527 838200
Fax: + 44 (0) 1527 521140
e-mail [email protected]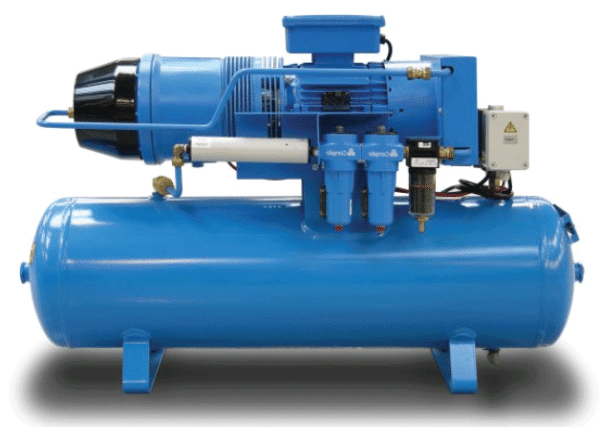 In North America, users of Hydrovane air compressors can contact the North American headquarters for assistance at:
Hydrovane Industrial Products
1800 Gardner Expressway
Quincy 62305
United States of America
Tel: 800 372 2222
Fax: 217 228 8247
Web: www.hydrovaneproducts.com
This is a Hydrovane air compressors users page for all things relating only to Hydrovane Air Compressors.
Farther down this page you will find issues and comments that are already posted about Hydrovane air compressors. Please read the applicable posts that relate to your compressor problem and the troubleshooting pages first, and then, if you still have questions, please do post them using the form at the bottom of the page.
If you are a Hydrovane air compressor user and you spot a post that you can provide help with, please do so as a comment.
Hydrovane Manuals?
If you have a digital version of any Hydrovane manuals and want to share it, you can upload the .pdf to me via the form at the bottom of this page.
Cheers,
Bill
---
Existing Hydrovane Air Compressor comments:
I have a hydrovane hv37 compressor. I want to reset the service hours
Hi Guys, I have been given a hydrovane 15 and am wanting to set it up. Does anybody
---
New comment? New question? Please add it here along with photos to help others help you with your compressor and equipment problem!