This page will provide you with as much relevant information as possible about Max-Air air compressors, where you can seek help, download manuals, and navigate existing problems and solutions available on this site.
Table of Contents
Max-Air Information
Max-Air provides the highest quality Scuba Diving, Paintball, Industrial and Police & Firefighting Breathing Air Compressors. With decades of experience in building and providing breathing air products, we understand your need for a reliable and hardworking compressor specifically when lives are on the line.
Max-Air's line of portable and high-pressure breathing air compressors for Scuba, Police, Firefighters, Military, Paintball, and Industrial use cases ensure that your crews will have the right amount of fresh air when they need it.
Max-Air prides itself on exceptional customer support.  They began building relationships with our customers even before a purchase has even been made. They are happy to bid on maintenance, repair, and parts for all the compressors and accessories we sell.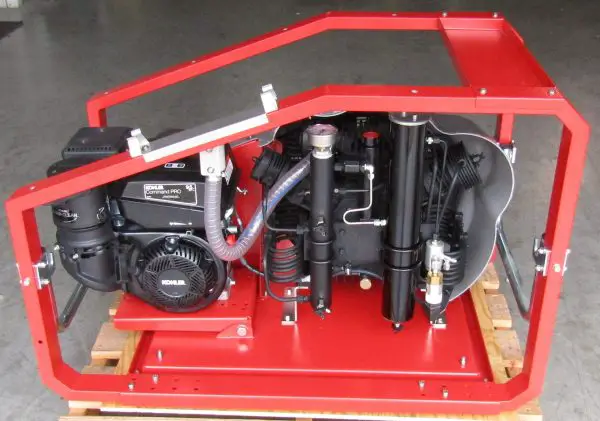 Max-Air Contact Information
The best way to contact Eagle is to visit the contact us section of their website and fill out the form. If you'd prefer, you can contact them by using the following details.
Max-Air
2807 Peddler Ln W,
Kerrville,
TX 78028
T: 1-830-257-5006 or 1-830-955-8188
E: [email protected]
W: https://max-air.com/
Max-Air Compressor Manuals
If you're struggling to locate your Max-Air compressor manual, the best place to find it is by visiting the download section of their website where you can navigate the options available to you.
Max-Air Compressor YouTube Review
I have picked out a useful YouTube review video on a Max-Air compressor to give you a better understanding of these compressors from a like-minded compressed air user like yourself!
Max-Air Compressor Troubleshooting, Problems & Fixes
Do you have an issue with your Max-Air compressor? Or are you looking for Max-Air compressor parts?
After reading the existing questions and answers as you scroll down the page, and maybe even review the general air compressor troubleshooting page (which offers solutions to many common air compressor problems) if you do not find your answer, then post a question.
To help others that might be having the same type of problem with their Max-Air compressors as you may be having, please add your comments to any existing post using the comments link. If you have a digital format of a Max-Air compressor manual to share, please contact me via the contact page!
We all thank you for sharing your Max-Air air compressor knowledge.
FAQs (Frequently Asked Questions)
Where are maxair air compressors made?
Max-air compressors are manufactured in America. Specifically their manufacturing plant in Kerrville, TX.
---
If you have any questions about Max-Air compressors then please leave a comment below, with photos if applicable, so that someone can help you!