It is hard to find information about Montgomery Ward Air Compressors. The consensus is that this company hasn't been in business for 30 years or more. It seems even harder to find information about servicing them or finding parts for them.
On this Montgomery Ward air compressors information page please find information about Montgomery Ward air compressors, though much info is pretty scarce. On this page Here you will find issues posted and comments submitted about Montgomery Ward Air Compressors from folks that use them, and may have had some problems or some issues with them.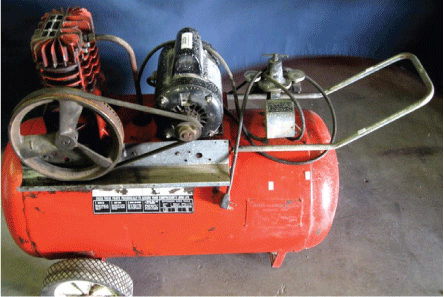 Download Montgomery Ward manuals:
If you should happen to have a Montgomery Ward compressor manual in digital form (even if that means you take a photo of each page and put them in a .pdf file) you can upload them to this site using the form at the end of the page. This will help all of us.
Before you add your own question about Montgomery Ward air compressors would you please take a moment to scroll down and read the existing postings below to see if your answer is already there? The troubleshooting pages on this site may help too, as they cover problems and solutions common to many makes of air compressors.
If you see a post that you feel might be able to add information about, please click the comment button and add your information to that post. We would all appreciate it.
Cheers,
Bill
More questions, answers and information about Montgomery Ward compressors found on this site include: