Category:
Paasche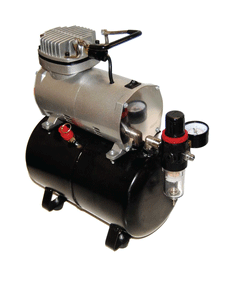 Air leaks can be a significant source of wasted energy on Airbrush air compressors. They will...
Read More
Search The Site
Affiliate Disclaimer
about-air-compressors.com is a participant in the Amazon Services LLC Associates Program, an affiliate advertising program designed to provide a means for sites to earn advertising fees by advertising and linking to Amazon.com. Amazon and the Amazon logo are trademarks of Amazon.com, Inc or its affiliates.
TROUBLESHOOTING AIR COMPRESSORS
Subscribe To Post Comments