This page will provide you with as much relevant information as possible about Jun-Air air compressors, where you can seek help, download manuals, and navigate existing problems and solutions available on this site.
Table of Contents
Jun-Air Information
Since the introduction of their first compressor in 1958, Jun-Air has become a leading supplier of quiet air compressors used in laboratories, dental clinics, medical, beverage, graphic, and industrial applications worldwide.
Their products include a full range of standard and customized compressors and cabinets. Continuous development of products and production facilities helps maintain Jun-Air's reputation for quality and reliability among its more than half a million satisfied customers.
Jun-Air air compressors are normally sold at industrial compressor and compressed air component distributors and from some specialty distribution outlets such as dental and laboratory supply houses.
These slick air compressors appeal to the specialty air compressor market because Jun-Air air compressors are among the quietest available, anywhere in the world.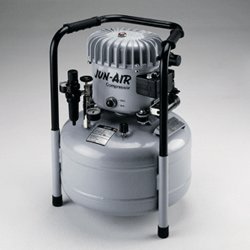 Jun-Air Contact Information
Jun-Air can be contacted at any of the following headquarters relevant to your location!
Website: https://www.jun-air.com/
Headquarters
United States
JUN-AIR / Gast Manufacturing, Inc.
2300 M-139 Highway
Benton Harbor, MI 49023-0097
Phone: (269) 934-1216
Fax: (269) 927-5725
Email: [email protected]
Europe
JUN-AIR / Gast Group Ltd
Unit 11, The IO Centre
Nash Road
Redditch, B98 7AS
United Kingdom
Phone: +44 (0) 1527 50 40 40
Fax: +44 (0) 1527 52 52 62
Email: [email protected]
Asia
Gast Group Limited
c/o IDEX TRADING(SHANGHAI) CO.,LTD
Room 3502-3505,
No. 1027 Chang Ning Road, Zhaofeng Plaza,
Shanghai, China 200050
Phone: +86-21-52415599 ext 302
Fax: +86-21-52418339 ext. 302
E-mail: [email protected]; [email protected]
Jun-Air Air Compressor Manuals
If you are searching for a manual for Jun-Air compressors, just visit the Jun-Air site and navigate to their technical documents section to view all their datasheets, specifications, and manuals. Alternatively, you can click here which will take you directly to that page where you can select your category, product, and document type.
Changing Jun-Air Oil
There are resources online that show how. As far as I'm concerned, since the site glass is close to the lowest point in the sump, the easiest way maybe this.
I would open the oil vent at the top of the pump, then, with care as it will be a mess, remove the sight glass. Oil will pour out, and as it does, tilt the pump towards the sight glass to drain as much of the oil as possible.
Replace the sight glass and fill it with fresh oil. Oil change video: Changing to a different oil in Jun-Air compressor
Prices pulled from the Amazon Product Advertising API on:
Product prices and availability are accurate as of the date/time indicated and are subject to change. Any price and availability information displayed on [relevant Amazon Site(s), as applicable] at the time of purchase will apply to the purchase of this product.
Jun-Air Air Compressor Troubleshooting, Problems & Fixes
This is a Jun-Air compressors page to help users find information relating to Jun-Air air compressors from others that own and have worked on their own. If there is something about the Jun-Air air compressor use that evades you, and you cannot get the information from Jun-Air directly, on this page you can both post and read about the issues and comments of others that are using Jun-Air air compressors.
If you are a Jun-Air owner or user and can offer advice on any of the questions, please do so.
Existing Jun-Air Compressor issues:
---
If you have any questions about Jun-Air compressors then please leave a comment below with photos if applicable to help others respond to you!