Hey! This site is reader-supported and we earn commissions if you purchase products from retailers after clicking on a link from our site.
by Tyler
(Michigan)
It's clear that the unit is overheating. We check engine oil engine coolant compressor oil compressor filter… All things are normal and operating correctly.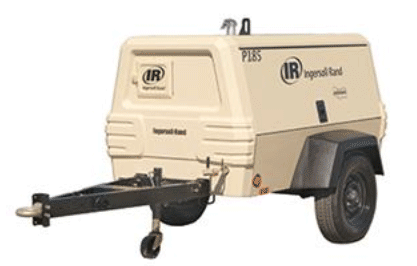 I'm starting to think that these aren't made for continuous use and that they need time to rest in the unload position. We are running to pneumatic air tools , Underwater at a depth of about 10 feet. I'm thinking that if we got a large volume tank it would help the compressor, so I didn't have to load continuously, thus being easier on the compressor.
Does anybody have any practical experience with this?
____________________
185 keeps shutting off
by: Doug in s.d.ca.
Have you checked the sensor/switches? Loose wires?
_____________________
185 Ingersoll portable
by: John's Sand Blasting.
One of the lubricant sensors might be going bad.
______________________
185 random shutdown
by: Anonymous
I have this compressor and we have run it for years for sandblasting. We run ours non stop for 8-12 hours a day.
A couple of thoughts from our experiences, the fuel filter can get debris pulled into the filter fabric and blind the filter. When the unit shuts down due to lack of fuel, the pressure is off the filter, the debris drops away and it will start and run until the cycle repeats itself. We added an inline filter right at the fuel tank.
We had a bad ignition switch that had faulty contacts for the fuel shut off at the injection pump. Hard to identify because it was irregular. New switch took care of that.
Low voltage because of poor connections at the solenoid do the same thing. We did have to change out a temp switch on the oil separator tank for the air end.
Existing Ingersoll Rand P185 tow behind compressor pages:
---
New comment? New question? Please add it here along with photos to help others help you with your compressor and equipment problem!