Hey! This site is reader-supported and we earn commissions if you purchase products from retailers after clicking on a link from our site.
by Raul
(Miami, FL, USA)
my 185 IR diesel compressor is pumping out the oil from the compressor with the air.
It was working fine until it started doing this. what could be the problem?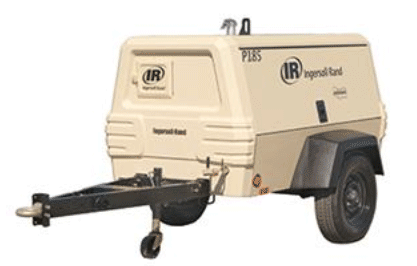 Thank you
Raul
__________________________
Oil..
by: Doug in s.d.ca
Usually the separator.
Has routine maintenance been performed?
___________________________
Separator…
by: Raul
After your comment, I READ the manual and saw where it stated the changing of the separator filter… I always read the manual… yeah…Right…
I thank you for your enlightening reply… That took care (I believe) of that problem, but while testing, the shaft seal blew out… is it that it is now generating more cfms?
sell, new seal is on the way, and will be able to test some more…
Thank you for the help.
R
_______________________________
It has been running fine good for several weeks now
by: Raul
It has been running fine good for several weeks now, so I believe we may have dodged the bullet for now. Thank you for the help. I want to thank Doug for his post and Bill for having this site … Duh… what do I know now, is that I should have serviced it before and changed that filter while doing specified maintenance.
Thank you both.
Raul
__________________________
You are welcome,
by: Doug in s.d.ca
glad to be some help, and thanks for the update.
___________________________
Just an update… -:)
by: scootertrs
just an update… -:) Always wondered why the factory spent so much money printing those manuals describing the scheduled service intervals… I know why now!… Compressor has been running like a top for 3 months now (fingers crossed)…
Thank you all.
Existing Ingersoll Rand P185 tow behind compressor pages:
---
New comment? New question? Please add it here along with photos to help others help you with your compressor and equipment problem!