by HISGTO
(SoCal)
I picked up a Craftsman 919.165230 air compressor in a package deal. Wondering how old it is? It seems to work great and still looks very good.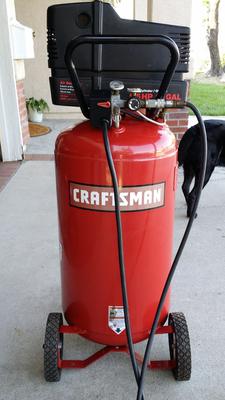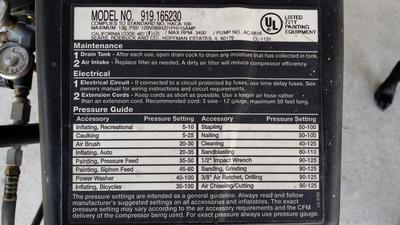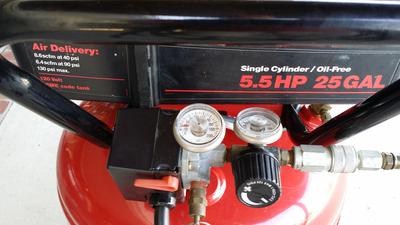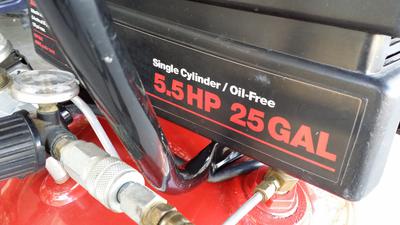 Also I am wondering how much it is worth?
_____________________________
Maybe 18 years or so
by: Doug in s.d.ca.
The manual says "MG2-OILFREE Rev.7/26/99"
You might want to download the manual from Sears (free) while you can.
Also, if you can find the parts elsewhere, do so. For E.G., they want about $125 for the pressure switch, which is available elsewhere for less than $50.
Worth? Check the buy and sell pages for similar units in Southern California. Shipping any distance would be prohibitively priced I would expect.
---
New comment? New question? Please add it here along with photos to help others help you with your compressor and equipment problem!