This page will provide you with as much relevant information as possible about Compair air compressors, where you can seek help, download manuals, and navigate existing problems and solutions available on this site.
Table of Contents
Compair Information
Compair air compressors include a broad range of air compressor types. Some of them are…
– Variable speed rotary screw compressors
– Oil-free rotary screw compressors
– Fixed speed rotary screw compressors
– Rotary vane compressors
– Reciprocating air compressors
The brand Compair is global and has been in the compressed air, ancillary equipment for compressed air systems, and other industries – with a broad range of products – for 200 years. They claim to stand for continuous innovation and development of compressors and compressed air equipment.
Compair provides ground-breaking compressed air technologies, such as Ultima, delivering superb efficiency and performance. Plus with the dedicated in-house airend manufacturing CompAir is able to specifically influence the performance of the compressor to achieve the highest levels of reliability and efficiency.
In 2008 Compair itself was assimilated. They are now part of the Gardner-Denver group, making it more difficult to parse an already complex web of product information and support. It must have been a real challenge for them to keep things going. The job of integrating mammoth companies like Compair and Gardner Denver must have been herculean in the details that would have to be attended to.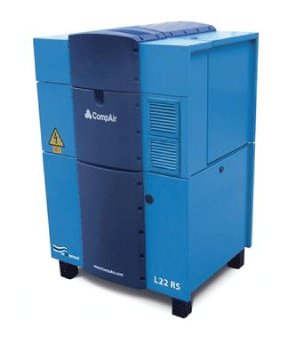 Some of the product brands assimilated by them over the years include the following:
Le Roi
Holman
BroomWade
Cyclon
Dresser
Hydrovane
Reavell
Luchard
Mahle
Mako
DeMag
Compair Contact Information
When you visit the Compair website, you are provided with information on the various Compair compressors that are distributed around the world. But, when you change your location to the United States in North America, you are redirected to the Gardner Denver website where you can navigate their American supply of compressors.
The best way to contact Compair is to visit the contact us section of their website and fill out the form.
Compair Air Compressor Manuals
Click the link below to download the manual of your choice, then save it to your computer for future reference:
Compair Air Compressor Parts
If you're looking for Compair air compressor parts the best place to start is by contacting Compair or Gardner Denver directly. Otherwise, you can search the internet and may just be in luck! I found this replacement temperature sensor available on Amazon:
Prices pulled from the Amazon Product Advertising API on:
Product prices and availability are accurate as of the date/time indicated and are subject to change. Any price and availability information displayed on [relevant Amazon Site(s), as applicable] at the time of purchase will apply to the purchase of this product.
Compair Air Compressor Troubleshooting, Problems & Fixes
Have an issue with your Compair air compressor? Looking for Compair air compressor parts?
After reading the existing questions and answers as you scroll down the page, and maybe even review the general air compressor troubleshooting page (which offers solutions to many common air compressor problems) if you do not find your answer, then post a question.
To help others that might be having the same type of problem with their Compair Air Compressors as you may be having, please add your comments to any existing post using the comments link. If you have a digital format of a Compair air compressor manual to share, please contact me via the contact page!
We all thank you for sharing your Compair air compressor knowledge.
Compair Tip:
Recently S. Dolan wrote in on a comment, with reference to "Compair DLT1303 Hello there I have just serviced a Compair DLT1303 compressor. does anybody know how to reset the service hours please?"
He goes on to say that "I actually received a reply from Compair product support, which I was very surprised at… He said that it automatically resets itself when it passes the due service hours. gives you a reminder 50 hours before? so no need to do anything."
Some existing Compair air compressors questions on our site:
Troubleshooting Holman Compair air compressor The engine cuts out when it gets to air pressure
Where is the check valve on my Le Roi Dresser compressor Hi, I have an older LeRoi 80 gallon air compressor with a Dresser 500 2 stage compressor
Power for Wayne / LeRoi Dresser 440 I have a Wayne Compressor with a Leroi Dresser pump model 440A. I bought it
---
If you have any questions about Compair compressors then please leave a comment below with photos if applicable to help others respond to you!