Hey! This site is reader-supported and we earn commissions if you purchase products from retailers after clicking on a link from our site.
by george
(fresno ca.)
I am unable to locate the serial number on my 8 gallon Kobalt electric air compressor model #0300841.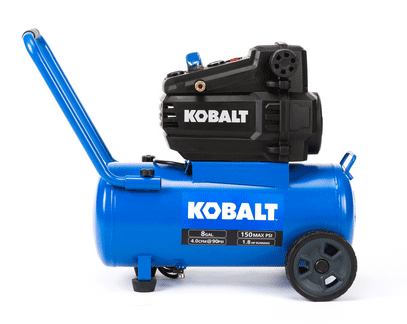 _________________________________
Kobalt serial number
by: Doug in s.d.ca
Many of these things ( DIY compressors ) don't have one.
If you're looking to record it for the manual, just put your receipt there.
_______________________________
serial ##
by: george
Thanx Doug!
---
No serial number found
by: Anonymous
Cant find serial number is okay to keep receipts?
_______________
The serial number is useful when trying to find parts or service for a specific air compressor. The receipt is typically required when a compressor is being returned for warranty work.
In both cases, how you log your serial number or receipt is up to you. Keep whatever information you need for your compressor to be sure that you have proof of the date of purchase for warranty or to return a defective compressor.
---
New comment? New question? Please add it here along with photos to help others help you with your compressor and equipment problem!