by: Tina
Hi,
We have UST Power System Model 1110c and can't find parts.
The manifold (I think it's called) is broken and I can not find parts or a breakdown anywhere.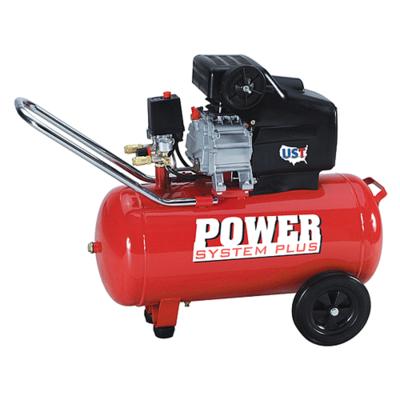 Any help would be very much appreciated.
We will be sure to recommend our clients do not buy their air compressors from places that do not provide any manufacturer support or parts.
Thanks,
Tina
______________________
Hi Tina
Finding a manifold for the UST 110 C appears to be pretty difficult.
You might try asking someone at the PepBoys store if they can help, but I'd be surprised if they could.
A manifold containing the pipe from the compressor, a regulator, and a discharge coupling can be assembled from brass fittings commonly found in a decent plumbing shop.
Get the pipe, nipples, tees, male and female adapters of the same size and thread as the existing manifold.
There's a page about doing this on this site.
Please let us know how it turned out.