by william clough
(spray, oregon)
I'm looking for service manual and/or user manual for Master Power air compressor by cooper tools model #mpac521 twin stacked tanks w/150psi max.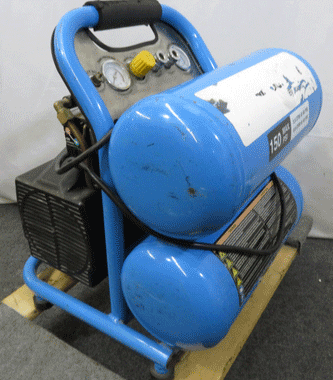 Trouble shooting and testing of condenser and check valve.
________________
Is this it?
by: Doug in s.d.ca.
Please copy and past the URL in to your browser to see if it still works, and, is this close to yours?
https://www.alltradetools.com/pdfs/new/archive/Powerbuilt-HotRod-5-Gal-Air-Compressor_647376_eng.pdf
---
mpac521
by: Anonymous
I'm looking for the parts listing/manual for mpac521 t00.
__________________
mpac 521 compressor
by: Bill
There is a URL to a compressor by Alltrade Tools in this thread.
If that URL isn't the manual you want, the only other Alltrade compressor I can find is here:
https://www.alltradetools.com/catalog/19-481214-5-gallon-twin-tank-compressor-with-air-hose.html
Maybe visit this page, get the contact info for Alltrade and give them a shout?