by Saxman
(Oakland,Tn)
Kobalt compressor model #37296 aluminum piston housing cracked in two.
Ditto from other posts.
Limited usage but was out of warranty.
Kobalt has replacement for $148.43+ $50 shipping but for something that is clearly defective is not worth it.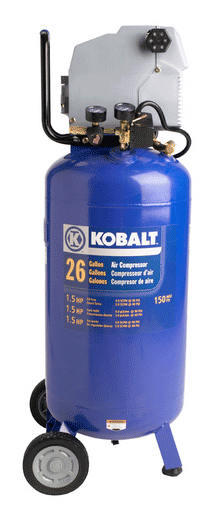 No satisfaction from Lowes either which causes me to reconsider buying from them in the future.
Also unit was extremely LOUD!!
If this an example of Kobalt quality and customer service I will not be purchasing any of their products.
____________________
I understand your frustration about your Kobalt compressor.
Not just this one, but all brand low cost compressors are rife with quality problems, plus no real network for supports and parts.
Most folks that are DIY or small workshop air compressor users cannot justify acquiring an industrial air compressor that provide support and parts, because of the up-front costs.
Between a rock and a hard place sometimes.
---
New comment? New question? Please add it here along with photos to help others help you with your compressor and equipment problem!