My sincere thanks to Terry from East Texas for information on changing compressor motor voltages. I am always delighted to add information to this compressed air website from folks that know much more about specialty areas than I.
If you have specialty information, as Terry does on changing compressor motor voltages, please add it as a comment.
Terry's Changing Compressor Motor Voltages Article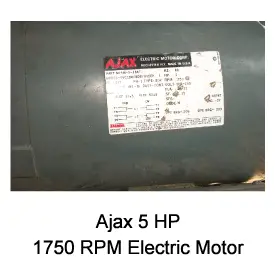 Changing compressor motor voltages applies to electric motors on any compressor, not just restricted to the Speedaire brand (of air compressors).
First, I am not a professional motor electrician, but do have experience in the following.
I have seen several posts regarding questions concerning changing voltages on a dual voltage motor. I wanted to comment on the individual posts, but by doing that I was unable to post a picture of wiring labels, so decided to make a new post, so I could insert some pictures to help.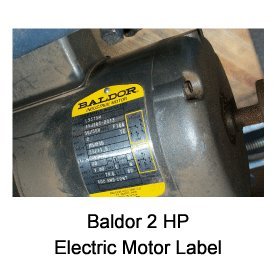 This is for single phase electric wiring applications. NOT 3 phase.Finding out what your dual voltage motor is presently wired for can be a challenge. I personally don't think examining the existing plug is much help on an unknown, or a used compressor motor that you have bought from someone else. The previous owner could have modified it in many various ways, including using non-standard electrical wires and plugs, to suit a particular purpose.
I have found that most dual-voltage motors have a wiring diagram located on it somewhere. Sometimes in plain view, such as a plate or sticker mounted externally, or sometimes on a label or sticker underneath an access panel for the wires.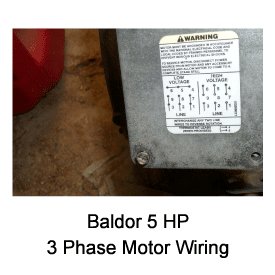 If it does not have a label diagram for wiring changes, then it probably is not a dual-voltage motor.
I have included pics of examples.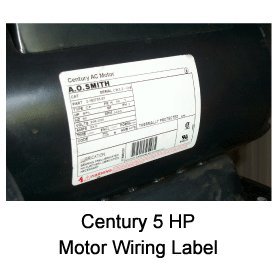 Sometimes you can also have the option of motor direction thrown into the mix, for CW rotation, or CCW rotation. If a factory label is not affixed anywhere externally or hid under an access panel, then you are going to have to do some research on the motor to determine brand, model number, etc. to locate that info. I don't believe manufacturers of motors are standard on wire color codes, or other wire designations.
If a label is found, I have found that determining or changing the voltages is fairly straight forward, and not hard to do. Nor is changing the rotation direction. Simply compare the wiring diagram with your existing wiring and match the wire colors to the existing setup in your motor. Once you have determined what voltage your motor is currently set at you can move on from there, and disconnect and reattach designated wires in the diagram.
After you have changed your wiring, then it becomes your turn to get appropriate plugs and receptacles to suit your needs. Taking a motor down from 230 Volts to 115 Volts to me is easier getting a plug, receptacle and wiring than the other way around, from taking a motor from 115 Volts to 230 Volts.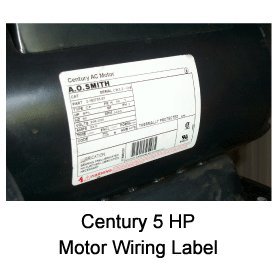 Think safety first on this choice. Don't put yourself at risk or your property by using inferior wiring or plugs and receptacles. Or non-standard plugs. Make an attempt to stay within specs on wire size, plug and receptacle amp loads.
Wondering how many watts does a compressor use? Visit our guide here!
If you're wondering how to size a motor pulley, we have a guide with a worked example on our site!
---
New comment? New question? Please add it here along with photos to help others help you with your compressor and equipment problem!