Hey! This site is reader-supported and we earn commissions if you purchase products from retailers after clicking on a link from our site.
Campbell Hausfeld compressor won't shut off on automatic?
by Mike
(Fredericksburg, Va.)
With Switch set on automatic no matter what pressure I have the regulator set on the Campbell Hausfeld air compressor never cuts off until I manually turn it to the off position…..The compressor is a 20 gallon tank, 5.0 HP, 135 max. p.s.i.
_____________
The pressure switch turns the compressor on and off. The regulator adjusts the air pressure flowing down the air line. The two are not connected in terms of compressor operation.
If the switch, on automatic, is not turning the compressor off, and the tank pressure reaches the normal cut out pressure for that compressor, then I'd be looking at getting a new compressor pressure switch.
---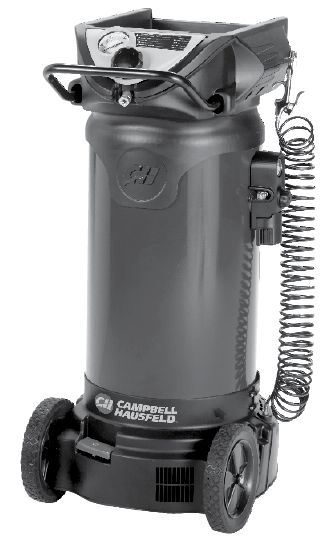 WL-6701 wont shut off
by Alex Corbin
(KY)
1. Air compressor wont shut off. When I turn it on it builds up air , but it won't kick off or stop running.
2. The knob on the tank drain broke off. How can I go about getting a new knob and changing it out, or something.
_____________
The WL-6701 compressor has been discontinued. You might download the manual – WL6700 Series manual hear  and see if the contact info there brings any benefit.
As to the tank drain, expect to have to remove the whole thing and replace it with another. If you google compressor tank drain, you will find many. Pick one that suits.
---
Campbell Hausfeld model no.wl651500aj not shutting off
by Gregorio Yanez
(Idaho Falls Idaho)
Compressor gets up to 175psi and air release valve will push loose and let air out causing the compressor to keep running.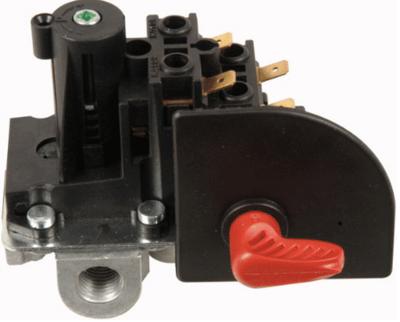 How much psi is regular for the compressor to stop at? And what can I do?
_____________
I believe the cut out is 150 PSI. If the compressor continues to build pressure past that point, it's time to replace the pressure switch.
Comment? Question? Please add it here along with photos to help others help you with your compressor and equipment problem!