by Scott Anderson
(USA)
Well I have a model 67847 and water got in the oil plug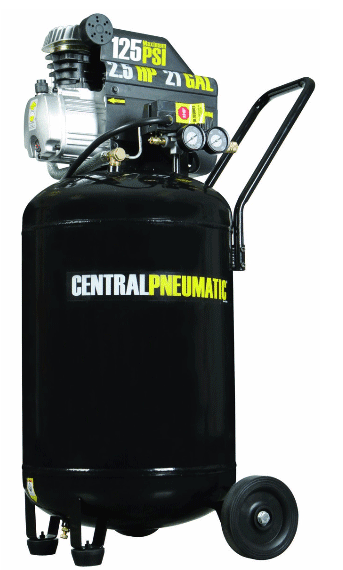 So I removed the crankcase and gasket but now I can't seat it right.
Now, when I turn the compressor on it leaks like crazy and now the compressor does not come back on unless I drain the tank and hit the reset button?
---
It seems you might be a bit frustrated with your Harbor Freight / Central Pneumatic air compressor, hmmm Scott?
You might like to let us know how water got into your oil fill plug? That might be a good story. If you wish, add it as a comment here.
If the gasket doesn't fit or hasn't been replaced properly, then you know, you've got to take it off and install it again. Sorry, but that's just the way it is.
As to having to drain the tank to get the compressor to start, have a look at the unloader valve page and ensure that yours is working.
Or, if your compressor got really soaked, check that the start capacitor is working. See that page on this site as well.
---
Water in compressor
by: Scott Anderson
Well, firstly I keep it outside because I don't have any kind of storage I know but that's how it is.
Secondly the gasket from the crankcase cover where the sight glass is I took it off to clean all the water and oil out but when I put it back on it leaks like crazy. It's a flat gasket that covers the whole cover but when u put it on it moves so I'm still working on getting it to stay in position.
Thirdly what are those parts you are referring to for the starting? Thanks for the info
---
Scott, that information is on this site on the unloader valve and start capacitor pages. Worthwhile having a look, if you would.
---
New comment? New question? Please add it here along with photos to help others help you with your compressor and equipment problem!