Hey! This site is reader-supported and we earn commissions if you purchase products from retailers after clicking on a link from our site.
A number of folks have written in to this site, looking for information about Melben air compressors. If this is you, this page is for you.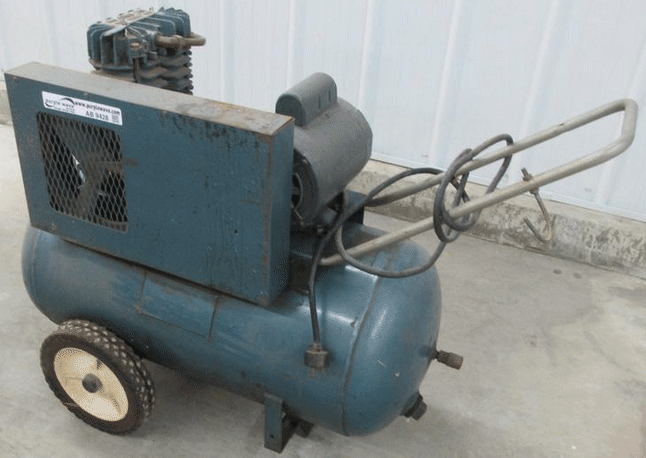 Melben air compressors hark back to the Melben Products Company, involved with the manufacture of sheet metal products, along with compressor tanks. Melben Products was acquired by Campbell Hausfeld in 1961.
When searching for information on Melben air compressors, I kept finding references to an existing company Melben Products, located in Leitchfield, KY, who are supposed to be making compressors. Another report I found said that there were two employees at this location. Another reference says that this location is owned by Campbell Hausfeld too. I'm not quite sure what is the real situation about the small Melben, but Campbell Hausfeld is a good source of info about a Melben compressor if you are having issues with one.
Regardless, it would appear that the brand Melben Air Compressors is no longer in production, though there are many Melben Compressors in use today.
Would Campbell Hausfeld help with information and parts for your Melben air compressor? Perhaps. If you are in the U.S.A., try them at: 800-543-6400, Mon Fri, 8 a.m. – 5 p.m. EST.
Lack of information on Melben air compressors is a problem for owners. So here's the chance to 1) ask a question about your Melben air compressor to other owners and users of this brand and 2) help another Melben compressor user if you can answer their question by adding a comment.
Please have a look at the existing posts for info, and if it's not there, add a post below.
Thanks,
Bill
Existing Melben Air Compressor comments:
Parts for Melben air compressor i need to rebuild compressor any info may help.