by: Troy
My 6 gallon Mastercraft oil less compressor will not start?
______________________________
Mastercraft – Troy
by: Bill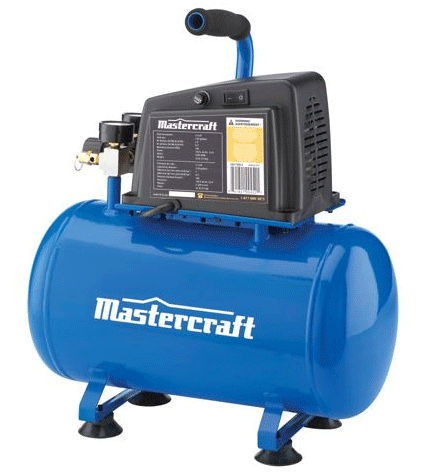 Obviously it was starting before, Troy. So, the tank pressure has dropped to below the normal cut in pressure setting, and nothing happens?
Start by using the PRV or tank drain to empty the compressor. Power it back up. Any change?
Next, use a voltage meter to check and see if you've actually got power going to the ON/OFF switch if there is one, and with the switch ON power is flowing to the pressure switch.
With the compressor powered on, and the tank empty, voltage should be crossing the switch and be on the motor side of the switch. Is it?
If power is not crossing the switch then it's quite likely the switch has failed.
If power is past the switch then it's likely a motor issue which we can explore further when you give us an update via a comment hear with what you found per the above, K?
---
New comment? New question? Please add it here along with photos to help others help you with your compressor and equipment problem!