by Rob C
(Easton, MD)
Looking to find the model number for the pictured DeVilbiss air compressor. It is at least 60 to 75 years old.
I've got a tag with the Serial number, but no indication of the actual model number, and we would like to find the parts guide or anything else necessary to refurbish it.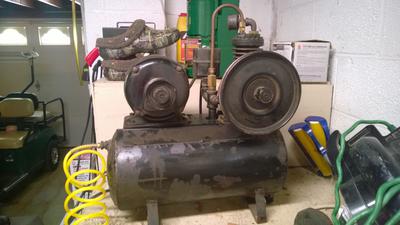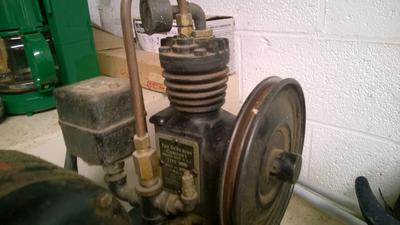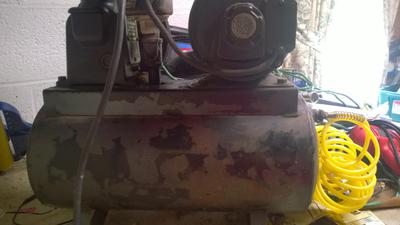 It belonged to my wife's grandfather who used it in his dental lab out of his house in Baltimore in the 50's, 60's, and 70's.
It has a 1/4 HP GE electric motor.
Need to find the compressor belt size and oil type for starters.
Thanks for any help.
___________________________
Info?
by: Doug in s.d.ca
I doubt you'll find anything on the whole machine, but it looks like there should be some info on the tag on the pump – or is that where you got the s/n?
____________________________
120
by: Anonymous
Looks like a DeVilbiss 120.
_____________________________
Compressor type
by: Anonymous
I have one similar, I found the pump plate says type ueh .
---
New comment? New question? Please add it here along with photos to help others help you with your compressor and equipment problem!