by Ed Packer
(Cuyahoga Falls, Ohio)
Speedway Series 03939 (4.5 HP, 25 Gal, Direct Drive.)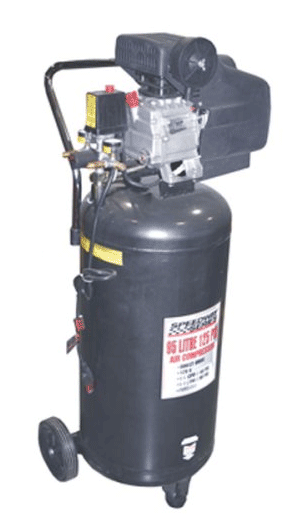 Looking for parts list and reed valves, Gaskets.
______________________
03939
by: Doug in s.d.ca
Homier may make or import it – hard to tell.
Anyway, expect to have to make your own – not likely to find parts for it.
Good luck.
________________________
Outlet tube for Speedway 03939
by: Big Al
Looking for a replacement outlet tube for this compressor
__________________________
Outlet tube
by: Doug in s.d.ca.
You can try this:
Q: Can I get replacement parts?
A: Replacement parts are available from our Customer Care Parts and Service Team. If you would like to receive information about the parts we offer or make a parts purchase, please send an email to [email protected] requesting a Homier Parts and Service Request form. We have certified technicians that can assist you in determining your needs.
I suspect they'll basically laugh, but worth a try.
So, you'll probably have to make one. SOFT copper tube and maybe some different fittings ought to work.
Be aware, though, that if you need to replace fittings on the pump casting or the tank, that they MAY be metric, so don't try to force them if they don't fit right. Get adapters to metric instead.
Good luck and let us know how you make out.
---
New comment? New question? Please add it here along with photos to help others help you with your compressor and equipment problem!