It's a 1940's-50's 2-cycle electric air compressor?
by rob & kate
(central ca)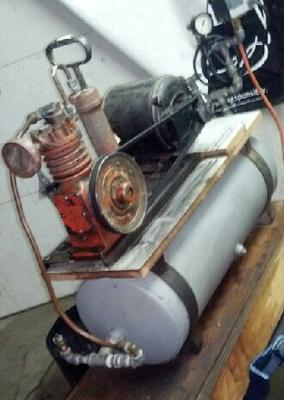 We happened upon this 2-cycle electric air compressor used in the 50's by gentleman for his custom cabinetry business. it's been sitting for years, looks all original, but finally works!we know it's awesome, we just don't know how awesome….
the motor says:
Wagner electric 65w 1/3hp
1425 rpm 6 amp
model no. b31 46-k29j8
any info u have at all would be most helpful…
thanks.
---
New comment? New question? Please add it here along with photos to help others help you with your compressor and equipment problem!