by Dave
(Edmonton Canada )
Hey there I have a xax 300 Atlas Copco comp and I recently got a element temp unack fault…
Compressor has not ran yet, it is not overheated and testing I do not have a signal/voltage going to the temp sensor under the compressor.
Removed wires and temp probe is "open" and tested the wires going to it and they have no voltage to them on either red or blue wire.
Is there something to check? Fuse?
__________________________
XAX temp unack
by: Doug in s.d.ca.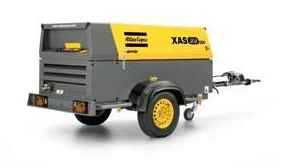 I'm going to guess that your compressor is an XAS 300 as opposed to XAX 300?
If it were a fuse, looks like the whole panel would be down.
TS is normally closed, so as a test, try shorting the wires to it. That should satisfy the controller.
If not, check wiring.
If so, then replace TS.
Good luck.
---
New comment? New question? Please add it here along with photos to help others help you with your compressor and equipment problem!