Hey! This site is reader-supported and we earn commissions if you purchase products from retailers after clicking on a link from our site.
by duane henry
(papua new guinea)
Hi Bill and anyone who can help,
We have a atlas copco XAS 375 JD6 screw compressor here on site in PNG .
Its displaying "internal error unack"
also"sensor fail S unack".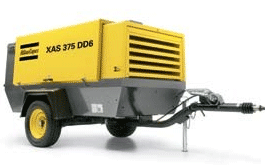 Now we all know that "unack" is UNACKNOWLEDGED. But what is the machine referring to by "internal error"?
Internal of the control panel?
It's a game of musical chairs to remove any faults on the control panel and the machine wont start the start cycle/preheat either.
Here's what has been done;
basics – fuel filters ,levels,belts etc
comp oil replaced and element cond checked (ok)
all air lines and scavenge tube checked for blockage
wiring going ion to rear of control panel checked for loose
connections
plunger/air end outlet, removed and checked for sticky/stuck and
lubed up
battery charged
powered by john deere pe4045
model number xas375 13
no wiring diagram or air schematic here either(does anyone have one or both?)
If so we would really would appreciate the help people, we up the creek no paddle.
(If you have these documents or .pdf files, they can be uploaded using the comment form at the end of this page. Moderator)
__________________________
unack fault code XAS 375 JD6
by: Doug in s.d.ca
Sounds like the sensor is the root.
If you can find it/them I'd check the wires at the sensor ends.
With luck, you can disconnect them in turn, and the one that doesn't present a new unack will be the faulty one.
Good luck.