by Pat McMurray
(Spokane, WA USA)
It's about a 40 year old Quincy two stage. Previous owner said it ran fine.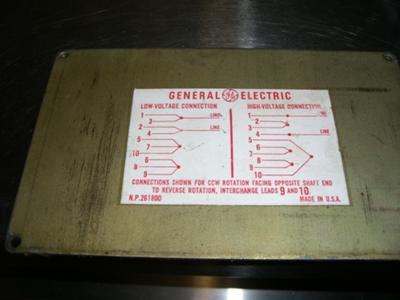 Should be a capacitor start, capacitor run motor (written on a cover plate.)
Please, how do I wire? Thanks.
_________________________
Pat, I'm posting this on "electrical issues" in the hope an electrician sees this and responds.
I'm not qualified to give electrical advice.
If how to size a motor pulley, we have a guide with a worked example on our site!
---
New comment? New question? Please add it here along with photos to help others help you with your compressor and equipment problem!