What type of oil?? Mechanic say turbine oil. What is that??? Help…. says Manuel from SoCal.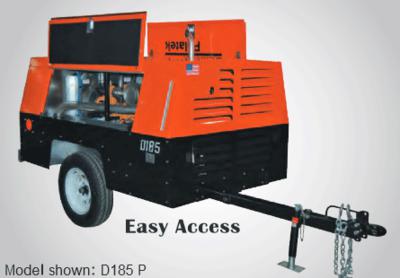 Mechanic is telling me I need turbine oil. I never heard of that. I thought I needed regular hydraulic oil I am using a trailer row sullivan 185 air compressor
Compressor will start for a inure or 2 then shut off. The oil is really low which I thought was hydraulic oil
……….
If you visit the website here: https://www.palatek.com and look under brochures, you will find https://www.palatek.com/downloads/D185_SmallAir.pdf.
In this document it says to use Weather-All in this rotary screw compressor, their own brand, and it's available from one of their dealers. You can locate the closest dealer to you via their website.
However, if you are talking about lubrication for the engine, that's another matter.
If the compressor is under warranty, use the oil recommended in the manual. If you don't have the manual, a Sullivan Palatek dealer can provide one, and advice as to what oil to use with which power plant.
Hope this helps. Cheers.