Replacement compressor motor?
by Bentjones1977
I have a bad electric motor and need to get a new replacement. Can I get one by giving the specs on the motor?
____________________
Hi Mr. Bentjones1977:
Yes, the motor specs will provide the information you need to acquire a new compressor motor. It sounds as though you have the skills to re & re a motor. Good on you!
If it were me looking for a new compressor motor, I would also ask my local compressor store where they get their compressor warranty work done for the compressor you have, take my old motor there, and ask them to give me a new one that was the same.
Or, you will find somewhere near you I would expect, since I don't know where you are, a shop that specializes in electric motors. They rebuild them, re-wire the armatures, sell new, etc. I would find that shop and take the specs…or better yet, the whole motor to them and ask for a replacement.
---
My compressor has a seized engine?
by wendy
It's a Schramm air compressor.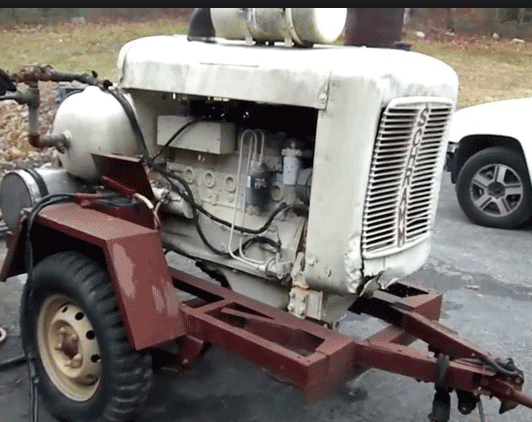 rain water entered exhaust and ended up in oil pan while sitting in a field for a long time. Can't turn motor.
HELP!
___________________
Wendy, not much can be done via the internet. It sounds like you need to get the compressor to a repair shop and tear down the motor to get it un-seized.
Much luck.
---
Repairing / Replacing a compressor cylinder head.
by Bob
(Herndon VA)
I have an older Sears home-type compressor (2HP 7-8 gal tank) It wasn't operating properly and I found a broken reed valve on the pressure side of the head.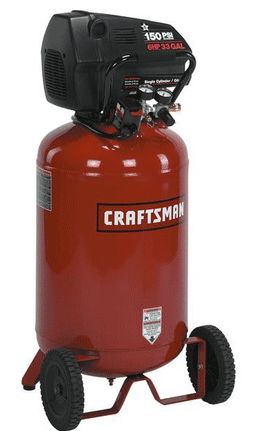 It appears to have been riveted in and therefore not an easy home fix. New replacement heads seem not to come as an assembly, so even if I bought one I would still have the riveting problem. Is there a source for used parts Suggestions?
---
Hi Bob, and welcome to you and others from Virginia.
The downside of buying "house brand" DIY compressors is that they don't normally lend themselves to repair.
Check with the store and ask them who repairs their compressors under warranty, and then ask those folks.
f the valves are riveted, it's possible they are not designed to be replaced… a throwaway in other words. I expect you can drill out the rivets, but yup, a lot of work.
Used parts? Possibly. Maybe a visitor can comment on that.
---
New comment? New question? Please add it here along with photos to help others help you with your compressor and equipment problem!