by D Peterson
(Chilliwack, BC. Canada)
Need a new pressure switch. Part number E247030. Can't seem to locate one anywhere. Any ideas?
_________________________
Pressure switch E247030
by: Bill
If you Google E247030 Pressure Switch you will find some info, as I just did. However, you don't need to find that exact same switch which, I suspect, came off of a lower cost compressor made in China.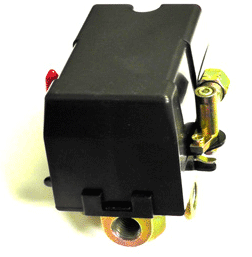 You have the existing pressure out I expect, so if you simply Google compressor pressure switches and drill down the returns you will find similar units.
How to buy a pressure switch is written about on this site here.
Please have a look at that page, and if you still have issues, leave a comment here.
If you wish to learn how to adjust air compressor pressure switch control valve, visit our detailed page for more information!
---
New comment? New question? Please add it here along with photos to help others help you with your compressor and equipment problem!