by Bob Fuller
(Shreveport, LA)
Air compressor is not pumping air no pressure.
Can not find serial number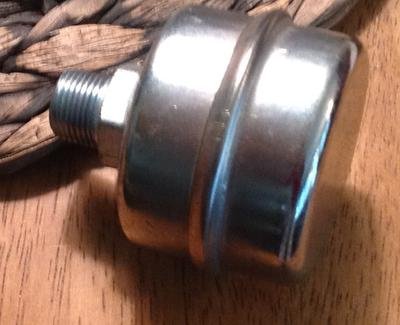 The flat round part like an inlet valve or muffler is not working. Need to get the part shown.
_______________________________
Intake filter
by: Doug in s.d.ca.
I doubt that the intake filter is your compressor problem.
Does the machine work OK with this part removed?
But if it's really clogged, check the threads to see if they're SAE or British.
You should be able to find a replacement at a small engine shop, or your local big-box store.
As long as you can thread it in and the filter housing is the same or bigger than the old, you should be good to go.
---
New comment? New question? Please add it here along with photos to help others help you with your compressor and equipment problem!