by Alfred
(Glendale,CA, USA)
I have 2 HP , 8 Gallon, 115 PSI Portable Air Compressor Modell # 95386 CENTRAL PNEUMATIC.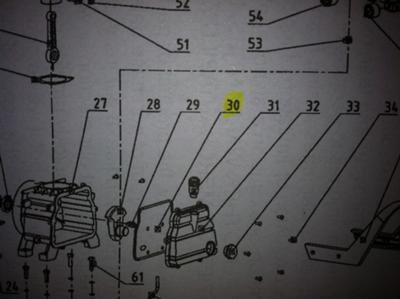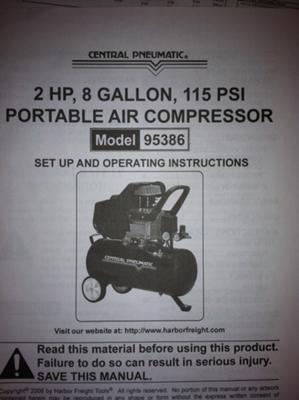 I bought it from HARBOR FREIGHT .
Works Ok but was light on oil. Found that it was leaking from under the cover gasket.
I took it apart and now I need a new gasket.
Thanks, Alfred
______________________
Hello Alfred. Nope, I don't sell compressor parts, though my advertisers do.
In your shoes, I certainly contact Harbor Freight directly. Here are their coordinates:
Current Harbor Freight Customer Service information:
1-888-866-5797
Monday thru Friday, 5:00 am to 7:00 pm PST
Email: [email protected]
I suspect that finding gaskets for this model will be very difficult, but you can make your own.
Please see the troubleshooting page for a link to the page about doing that.
Let us know how it worked out, will you?
---
New comment? New question? Please add it here along with photos to help others help you with your compressor and equipment problem!