by Bill
(Hartford ,AL USA)
I have an Ingersoll Rand 175 air compressor with a Deutz 3 cyl diesel F3L912 that i can't get it to start.
(History) I bought the unit used about 18 months ago that was totally rebuild. I had been setting but after cleaning the tank out and bleeding I got it running and has been a good unit.
Recently Past 2 Weeks the engine on first start in the Morning would turn over but won't fire until the 4 or 5th attempt.(lots of black Smoke out of the Exhaust) after warm up it would fire ok and run fine.
Now I can not get it to start at all. I thought it could be fuel pump issue so I replaced it, new fuel filter, oil + filter. Bleed and Bleed 30Xs.
Won't fire off. Lots of black smoke and Carbon out of exhaust.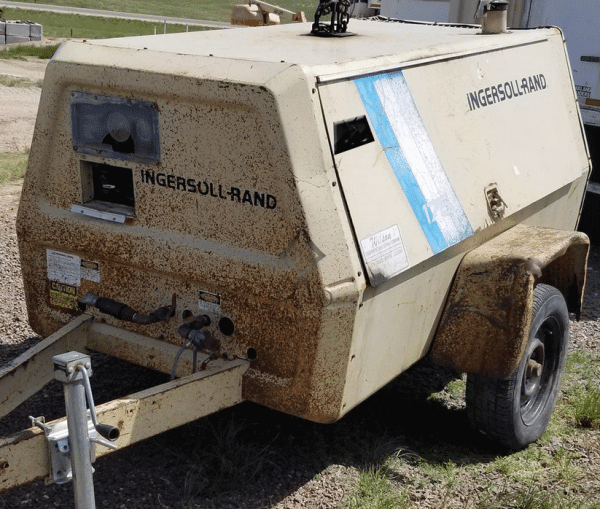 I took off air filters clean them ,removed the muffler ,blew it out tried starting with it off to no avail.Could not find anything blocking airflow intake or exhaust.
It's almost like there is something electrical that keeping it from starting.
I do notice the speed flow regulator cylinder Has some sort of weep hole the when trying to start there is air being blown off.
I can get the engine to spin over longer with one of the injectors cracked then with it closed.
Could it be an injector Issue that keeping it from firing?
Timing with the valves?
Injector pump?
Maybe some sort of relay that I'm not aware of that not allowing start cycle.
I know of the belt tensioner sensor that has a shutdown. Is this pin supposed to be depressed or unobstructed? I tried running a jumper wire to it,no difference.
I know someone who has had one of the compressors might can give me some aid.
Nobody local that knows about them.
________________________
Deutz no start
by: Doug in s.d.ca
Does it use glow plugs?
If so, then the circuitry for those can be screwed up, consistent with the electrical theory.
_________________________
No glow plugs on IR 175
by: Bill
It doesn't have glow plugs.
(Up Date) After checking thru all circuits I wound up opening up an relief valve that was close to compressor pump. When trying to start, it would kinda run on for 5 seconds. After playing with it I got it to run and by continuing to hold in the fuel by-pass button for an extended length of time.
First it struggled to run (thinking injector #2 bad) then it finally caught on.
After it ran for a while and warm up it would fire right up. I'm waiting on an injector pull tool to service or replace them.
__________________________
Deutz 3 cylinder
by: Doug in s.d.ca
Do you know if the injectors were replaced on the rebuild?
If so, then maybe you should recheck the fuel system for debris.
Thanks for the update, and keep us posted on the injector findings, please.
___________________________
Waiting to pull
by: Bill
I'm still waiting on my injector pull tool. I'm going to pull them all in the next week or two. Check them ,service them or replace them.
th photos to help others help you with your compressor and equipment problem!