by Jim
(Webster NY )
Have a few questions. What size motor do I need to run this DeVilbiss compressor model 220 pump and 30 gallon tank?
There is no horsepower rating on the electric motor and the motor is no good.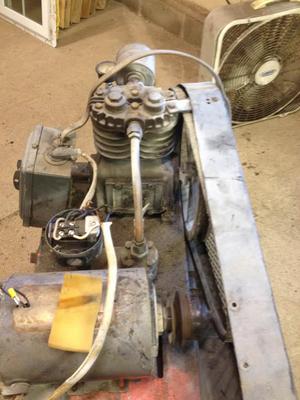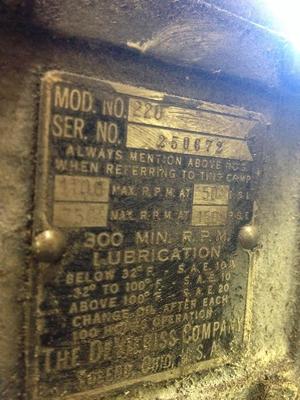 Also what kind of CFM could i expect out this pump? Is it a good shop compressor for constant air to a plasma cutter?
Thanks
_____________________
DVS ystems 220 pump
by: Doug in s.d.ca
First off, it's obsolete, though I expect you've figured that out?
With a 1HP motor, it can put out 3.5 CFM at 100PSI.
I leave to you whether that's enough to run your plasma cutter.
_______________________
Model 220 motor size
by: Larry L
My Devilbiss compressor PL501 has a 220 pump on it with a 1hp peerless motor with it.
If how to size a motor pulley, we have a guide with a worked example on our site!
---
New comment? New question? Please add it here along with photos to help others help you with your compressor and equipment problem!