Bill, I have a Jobsmart model ZJ3040SA and in trying to use it yesterday it would run to about 50# and that was it. It would not shut off, or make any more pressure. There is a small valve on top that was leaking air, and air seemed to leak out the intake when I shut it off.
The machine is about a year old, and the place where the serial # was is rubbed off.
Came from Tractor Supply, and has always been a good machine till now. Even though I rarely use it.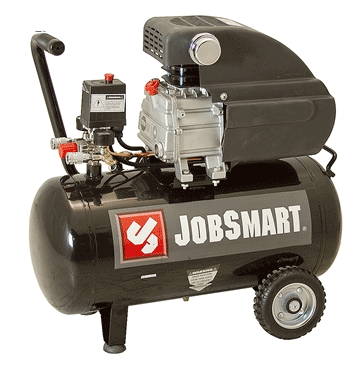 Any suggestions
Jim Heitzer
___________________
Jim, thing is, there's a bunch of things that could account for the Jobsmart issue your compressor is experiencing. Rather than rewrite it all there, please see the reasons linked from the troubleshooting page on this site.
Things to check and possible issues are noted, along with some resolutions.
Once you do the checks, if you find something, and are not sure how to proceed, and it's not already covered on the site (probably is, though) add a comment. Thanks.
____________________
ZJ3040SA
by: Steve
I have the same compressor and it started doing the exact same thing. Air also coming out the inlet filter. Nothing in owners manual under trouble shooting.
---
New comment? New question? Please add it here along with photos to help others help you with your compressor and equipment problem!