This is a page of brand specific information about the Iwata air brush compressors for what I expect are the thousands of folks that do use this type of compressor for airbrush painting.
Logically, your first choice for help with your Iwata is the store where you bought it.
Your second choice, or first if you prefer is to contact Iwata: www.iwata-medea.com.
If you still need help, use this page to ask for assistance from fellow Iwata users.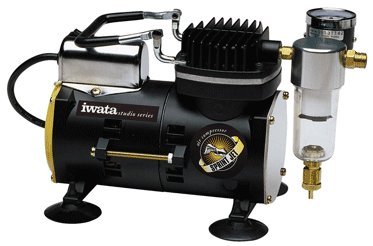 Do you have experience using the Iwata? If so, please have a look at the posts belowand add a comment where you can to help others.
Thanks,
Bill
---
New comment? New question? Please add it here along with photos to help others help you with your compressor and equipment problem!