by Terry Minter
(Coweta, Okla. Wagoner)
When I this unit first started having a problem, I wasn't totally aware, this is because I'm confined to a wheelchair & often will have someone that is so-called helping me. Anyway the compressor wasn't turning on or as far as I had known didn't hum either, so after I was able to get it up where I was able to better see it.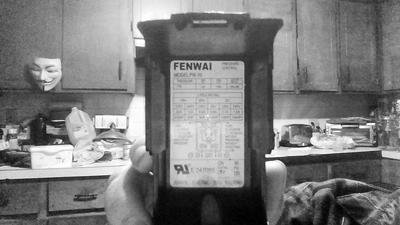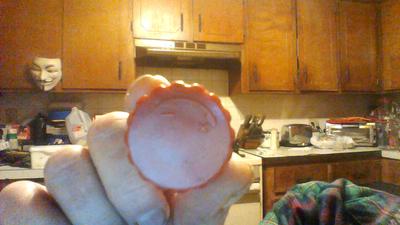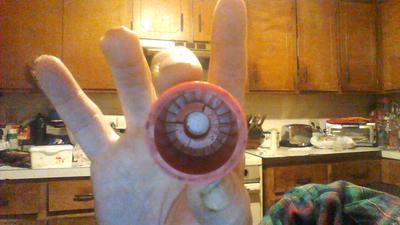 I was looking at the pressure switch & seen a lot of corrosion around the contact area, so I removed the pressure switch & started cleaning it, I thought I could do a better job if I took it apart, but I wasn't ready for how it came apart, its a FENWAI model FW-10, (photo 1) & I can't figure out just exactly how all the pieces go back together.
Also after I did this, the friend that was helping me, tells me that the adjuster knob, (see photos 2-3) for the pressure in the tank was stripped, but in (photo 3) it is cracked, & I don't know if this has anything to do with the problem that I'm faced with.
So mainly at this point what I had hope for, is is there a diagram of this FENWAI switch, so I'm able to visualize exactly how this thing goes back together? This is now my new first issue to render.
Thank You for any assistance that you can offer to me. Terry M.
___________________________________
FENWAI model FW-10 pressure switch rebuild
by: Bill
It's my experience that putting these puppies back together is an exercise in frustration.
If you've had enough messing with it, a Lefoo LF10-4H should be the replacement.
If you want to persist, here's one person's guide: https://about-air-compressors.com/putting-a-pressure-switch-back-together.html
As to the regulator, if you Google general purpose regulators you'll find many, and they are not that expensive. So if you don't want to try and fix the broken regulator adjustment knob, replace the whole thing, and save the new gauge that will come with the regulator as a spare.
If you wish to learn how to adjust air compressor pressure switch control valve, visit our detailed page for more information!
---
New comment? New question? Please add it here along with photos to help others help you with your compressor and equipment problem!