by Bim Rowley
(South Windsor, CT)
We bought an IR 10T-T30 15TM Air Compressor. It is 3 phase and we don't know which way the compressor should rotate or does it matter?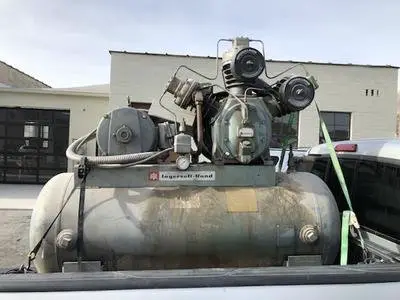 Thanks,
Bim Rowley
_____________________
Bim, no better source than the manufacturer.
Please visit https://www.irtechpubs.com for all tools, fluids, and air product manuals and technical documents
_________________________
Rotation does matter
by: Carls421
Hi, It does matter which way the DOR (Direction of Rotation) is, but very easy to fix, if you find that it is going the wrong way, for 3 Phase, ISOLATE FROM THE MAINS!!
In the main control box (Electrics of the compressor) Just swap over the L1 and L2 cables, secure them in tightly switch back on and Hey presto! You should have air.
________________________
Type 30 rotation
by: Gavin
The compressor can run in either direction without mechanical damage – but cooling is an issue. There is normally a direction arrow cast into the flywheel. The blades of the flywheel replicate blades of a fan, and the direction of rotation needs to be such that the air is pushed over the cylinder and cooler fins while running. Easy.