by Farsand Sernias
(at sea on a vessel near alaska)
Good day sir.. After we carry out maintenance of the compressor ..we change oil separator, air and oil filter and high pressure hose for system oil.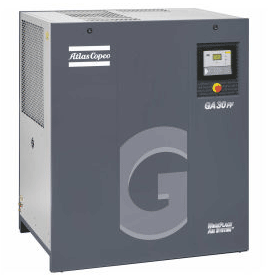 When we turned ON the main power supply the display indicates "all conditions are okay" but when we push the start button of the compressor, it didn't run and it indicates " compressor motor converter timeout" our model of working air compressor is GA 37 VSD.
We are hoping for your kind assistance and help are very much appreciated thanks.
________________________
Motor converter timeout
by: Doug in s.d.ca.
I presume you've checked the power – fuses and such.
But is there any possibility the phases changed during the maintenance period?
If so, try reversing any two of the three input power wires and see if it works then.
---
New comment? New question? Please add it here along with photos to help others help you with your compressor and equipment problem!