My compressor stops before getting to the cut out limit of 150psi?
by Tom
(Los Angeles)
I got a Porter Cable C2000-WK-1 air compressor that stops at around 145psi instead of the 150 that it was designed to stop at.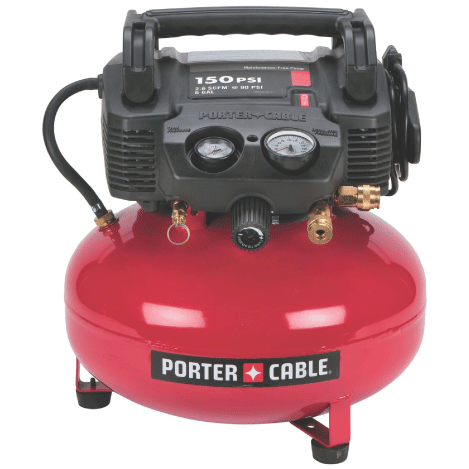 Then the pressure reading drops to around 135psi but holds the pressure. Is this a problem with the pressure switch control?
______________________
Tom, sounds like it to me.
I'm puzzled as to why the pressure in the tank drops to 134 and stabilizes. It's almost as if the check valve leaks under higher pressure, but can hold at 135.
While you are checking / replacing your pressure switch, consider removing and cleaning the tank check valve too.
---
New comment? New question? Please add it here along with photos to help others help you with your compressor and equipment problem!