by Stan
(Mesa, Az. USA)
Last use I had to drain the tank to get it to work. It worked for one use. Now it does not start. I have drained the tank again, but the motor won't start even after I press reset button. normally the reset button works.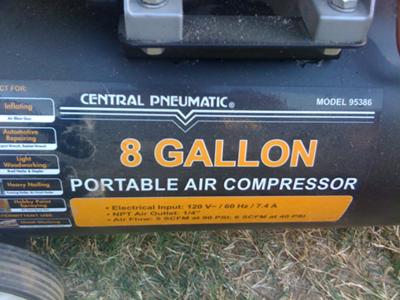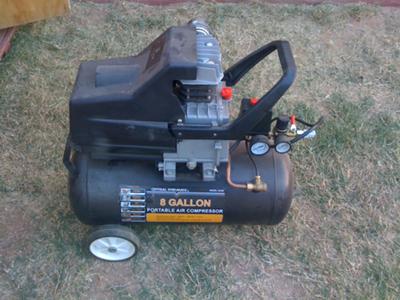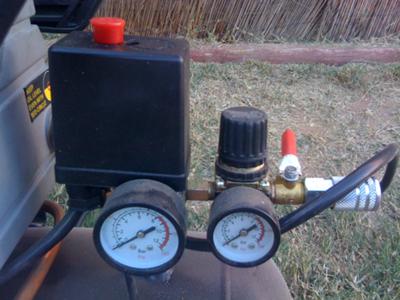 I plugged it in and turned on the compressor and it ran for about 10 seconds and stopped. In those seconds it seemed to run real slow. The oil level is perfect and clean. I used it a total of 8 times for sandblasting a ships wheel. Had just a small portion left to blast and it died. HELP ! Model # 95386.
___________________
Stan, tell me about the power supply. How are you getting power to your air compressor, please, as a comment here?
What is happening when you plug in or turn on your compressor? Any noise, pressure switch trips… anything?
If nothing is happening, at all…
-are you sure you are getting power?
-if you have an on/off button, is it set to on?
-do you have a re-set button on your motor? If so, push it.
-is the pressure in the tank below the cut-in pressure of your pressure switch?