Hey! This site is reader-supported and we earn commissions if you purchase products from retailers after clicking on a link from our site.
by Vincent szentadorjany
(Upatoi Georgia USA)
I have a campbell hausfeld (6 hp 30 gallon) air compressor model WL611201aj that is about 14 years old.
When I turn it on the motor runs slowly then trips the breaker.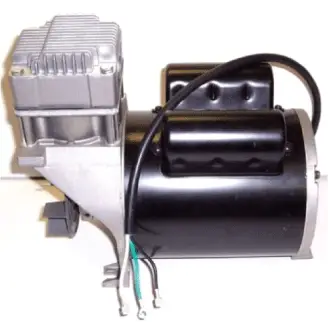 It doesn't matter if there is pressure or not in the tank. I have it plugged directly into a 120v 15 amp outlet. It has worked fine at the current location for some time. I recently switched outlets and the same result. If I use WL373001SJ Campbell Hausfeld Air Compressor Pump / Motor Kit replacement.
Will this fix the issue?
Thank you.
______________
Vincent, if this was my Campbell Hausfeld air compressor, from the symptoms you describe, I would be checking out the start capacitor.
That would be quite a bit lower cost fix than the kit you refer to.
If you prefer, however, I do believe that the kit would resolve your compressor problem.
___________________________
Motor tripping
by: Buster
I agree with Bill, start capacitor would be where to start on this one.
Buster
__________________________
Follow up question
by: Vincent Szentadorjany
Can someone help me identify where the start capacitor is located on this model?
__________________________
Vincent, the two "humps" sitting on the motor are the capacitors. One is the start cap, the other is the run cap.
__________________________
Start capacitor
by: Vincent
I believe I have identified the start capacitor in this compressor. I have checked it according to the checking capacitors page listed here and it is bad. as well as split and leaking.The numbers listed are Aerovox c103237300423. 233-280mfd. 220vac. 60hz. The 220vac is confusing me. The compressor has run from a 110v 20 amp circuit for years. Anyhow, can someone tell me the best place to locate the correct capacitor.
___________________________
I suspect the rating indicates that it's good up to 220 VAC.
As to getting one, why not start with Aerovox themselves?
---
New comment? New question? Please add it here along with photos to help others help you with your compressor and equipment problem!