The air compressor will not stop running. Not only is this annoying in that if you have to pull the plug to shut the compressor off it could be dangerous.
If the compressor tank pressure continues to build and bypasses the normal cut out pressure, the pressure will rise until the PRV cracks open and vents air. Then, if for some reason the PRV does not release, a dangerous situation will develop very quickly.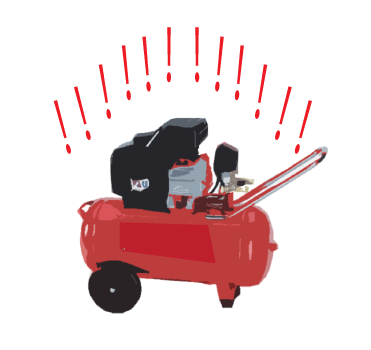 It appears as though many folks have had an air compressor that will not stop running and asked about this problem. In response I have added this page to specifically address this compressor problem because it could be dangerous and obviously many compressor owners have to deal with it, even though there are other pages linked from the troubleshooting page that deal with parts of this compressor issue.
Please read the questions and the responses as you scroll down page. I am pretty sure that you will find that your symptoms will be found in other folk's questions about their air compressor not stopping, and as such, will have already been covered. If not, please use the form at the end of the page to add your question about why your air compressor keeps on running.
Resolved the problem already? Maybe let other folks know about what your compressor problem was, and what worked in correcting it, won't you?
We'd all appreciate it. Thanks.
Bill
---
New Air Compressor Will Not Stop Running question? Post here and please upload a photo or two if it will help others help you.